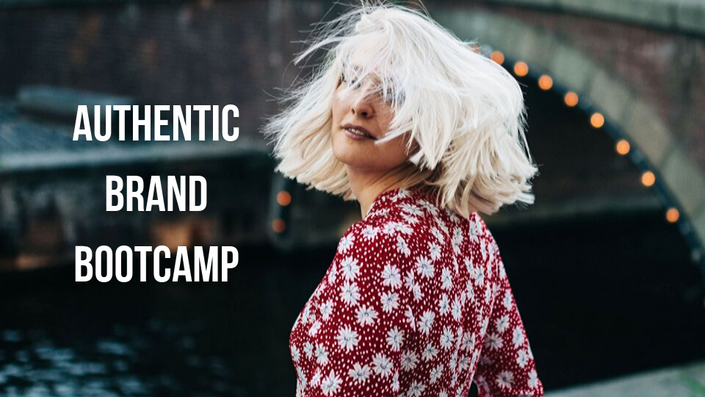 Authentic Brand Bootcamp
Want to create a brand that is true to who you are? Learn how to grow your audience and revenue, build that buzz worthy business and become a Social Media PRO!
Do you want to create a digital brand and business that is true to who you are and makes an impact?

Are you ready to grow your following, learn how to tell authentic stories and finally handle your social media like a freakin' pro?

Are you tired of the one size fits all approach and do you believe that showing up as your whole self at every darn table is the only way to go?


Then the Authentic Brand Bootcamp is your golden ticket to building a magnetic brand that actually brings in sales, shows people how f-ing awesome you are, and sets you apart from everyone else!
Sounds good? Let's get to work!
If you're anything like I was when I first started out, then your branding may be a liiiiittle all over the place. It's all good, yo, we've all been there.
But if you really want your brand and business to stand out and attract the right people, then it's high time you invested in learning how to do it. You feel me?


The Authentic Brand Bootcamp is an 8 week intensive and interactive online workshop.


You'll learn exactly how to create a brand that attracts your ideal audience (don't worry - we'll figure out who that is too).


We'll take a look at what it takes to craft content that converts and what you should be focusing on to bring in actual sales.


By the end of the bootcamp, you'll be an absolute Social Media PRO - from organic growth tactics to paid advertising - and a digital storytelling wizard.


Oh and did I mention that this is a tailored experience? That's right.
One size does not fit all when it comes to building a business. That's why this is a limited ticket kinda deal. That way I'll have time to work with you 1-on-1 and be able to customise the content to your specific needs. Say whaaat?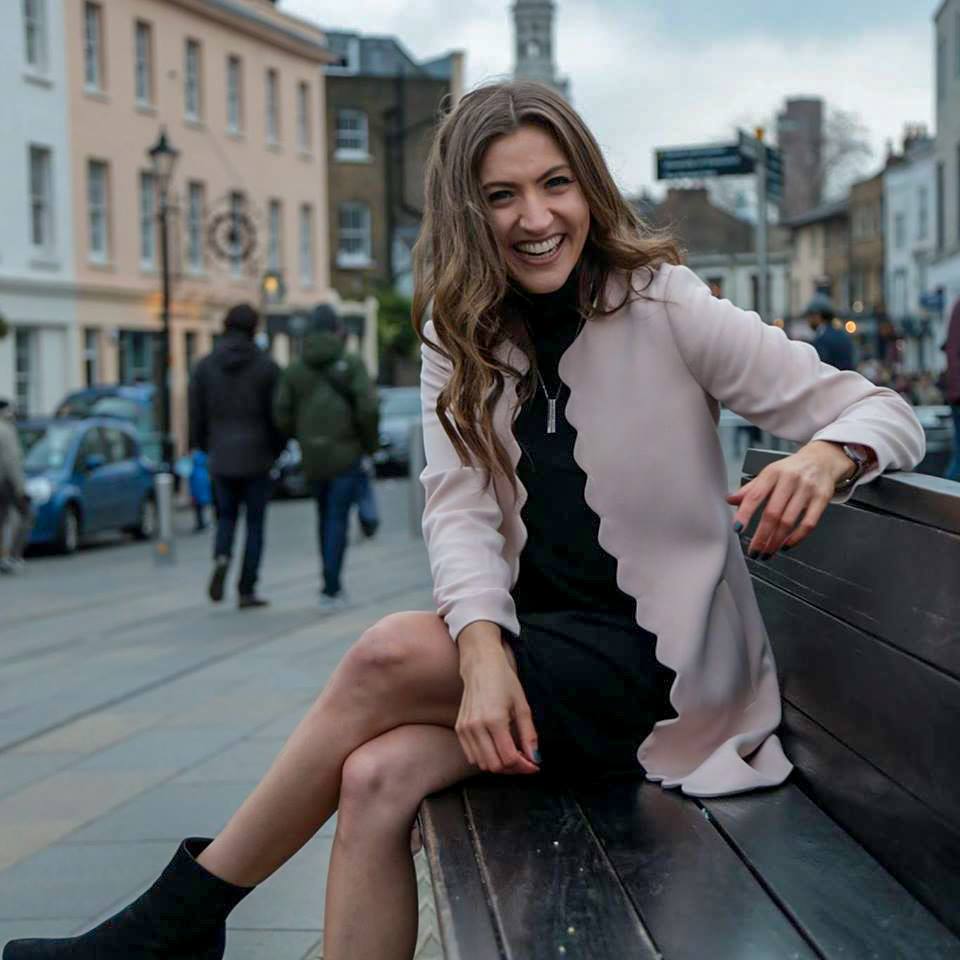 "I recently took part in one of Joke De Swert's social media trainings. She really knows her stuff, and I would highly recommend her to anyone. I can't wait to put what she taught me into practise and watch my social media platforms grow."
- Emma Sherman, Vegan Coach
What will you learn in the Authentic Brand Bootcamp?




Glad you asked! The Authentic Brand Bootcamp is divided into eight parts.
The chapters will be released on a weekly basis. This will give you the time to go through the content - at your own pace, without the risk of skipping ahead, missing out on the fundamentals or getting overwhelmed.

Each part ranges from one hour to two and a half hours worth of video content AND includes PDF guides and workbooks to help you put theory into practise.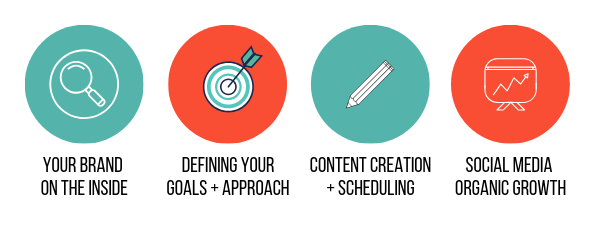 In week 1: "Your Brand on the Inside" - we're going to dig deep into who you and your brand really are. Who do you serve? What kind of value do you provide them? How do you tell your story in a relatable and real way, so you can build authentic connections with your target audience? We'll clarify and fine tune your offer, so no one ever gets confused again about what you stand for - even if you have a gazillion ideas to start with.
In week 2: "Defining your Goals and Approach" - we're gonna talk about setting the right growth goals. What do you want to accomplish in the next six, twelve or twenty four months? Should you only be focusing on getting more followers? Or are more qualified leads what your brand needs? We'll take a look at what makes people buy from one brand and not the other. And we'll determine the right social media approach for you and your brand to reach your objectives.

In week 3: "Content Creation and Scheduling" - you'll learn all about creating content that converts. From vertical to square, copy, image or video. We'll cover it all and talk about what works best for each social media platform. You'll learn how to tell an engaging story that captures your audience's attention in a split second. No previous knowledge required, as we'll be using free tools. And on top of that we'll dive into scheduling - this will save you precious hours. So you can go back to focusing on what you do best.
In week 4: "Social Media - Organic Growth" - This is where you take all the knowledge from the previous weeks and turn it into action. You'll learn what it takes to build a unique and committed tribe on social media. We'll start with the basics and get to some of the more advanced organic growth tactics. And the beauty of it? They won't cost you a single euro.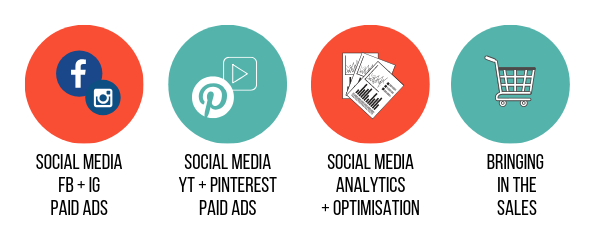 In week 5: "Social Media - FB + IG Paid Ads" - we're getting to work! You'll learn how to start treating your brand as a business. You'll become a complete Facebook and Instagram advertising expert. From setting up your ad account to installing a pixel, using different target and objective options and running your first set of ads. By the end of this week you'll understand that paid growth can still be 100% authentic - and you'll have the skills to run your own campaigns.
In week 6: "Social Media - YT + Pinterest Paid Ads" - you'll expand your social media advertising knowledge with Youtube and Pinterest ads. Both these platforms offer affordable advertising options that will allow you to attract even more leads.
In week 7: "Social Media Analytics + Optimisation" - you'll fall in love with numbers - if you hadn't at some point in your life already. I kid you not. You're gonna have to trust me on this one. Your social media analytics are pure gold when it comes to optimising your campaigns and reducing the amount of money you'll need to spend to get better results.

In week 8: "Bringing in the sales" - you'll learn to focus on revenue generating activity, a.k.a bringing in the sales. For most of us, selling feels uncomfortable. It shouldn't. In this final chapter you'll discover how you can sell in an authentic way. You'll come to understand that you can still close the sale while staying true to who you are and what your brand represents.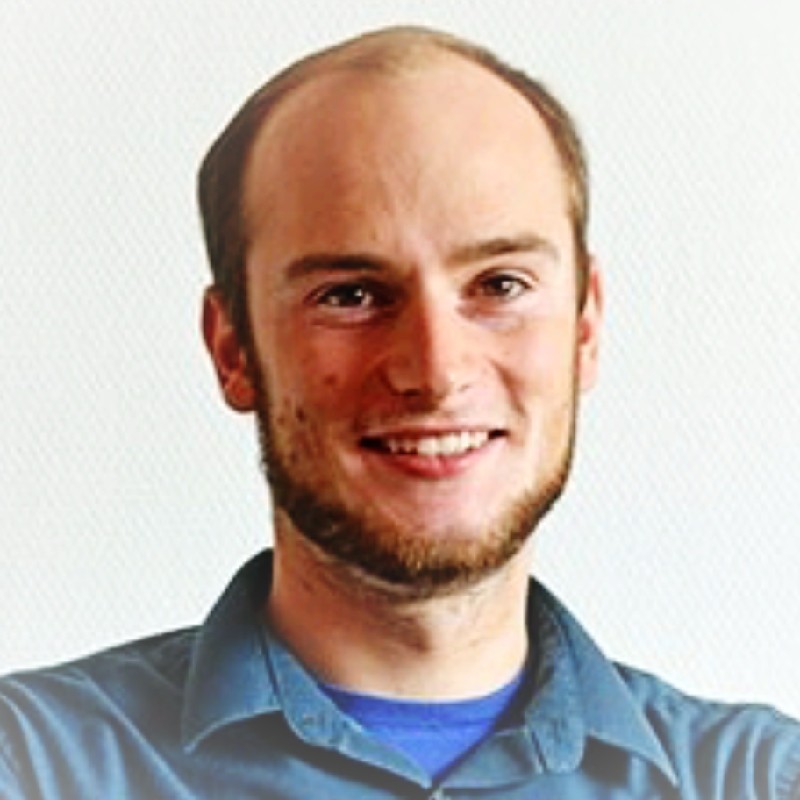 "Joke is very creative and has superpowers in digital content creation. Combined with her can-do and business-driven attitude, you can be sure working with her will lead to success!"
- Bart Van Nieuwenhuyse, Performance Marketing Specialist, Samsung
The EXTRAS
(a.k.a. the good stuff)


Wait, there's more? That's right. I've designed the Authentic Brand Bootcamp to be a custom made experience. You, your ideas and your brand are unique.


You deserve a personalised experience :
You'll be granted

Two 30-minute one-on-one coaching calls

with me. During these personal sessions you can ask me anything. I'll help you create a strategy based on your individual situation and support you in crafting your ultimate brand story. You get to choose when you plan your sessions during the bootcamp - so it makes the most sense to you in your learning process.


You'll be invited to the

Weekly live Q&A sessions

. To make sure you get the most out of this bootcamp, we'll hop on a weekly group call. Do you have questions after going through certain parts of the course content? This is where you fire them at me! Can't make it to a live? Don't worry, you'll get video recordings of the sessions that you can keep forever.


You'll get

Full email support and access

to me and my team for the full length of the bootcamp. Still have questions left after those coaching calls or Q&A sessions? We're here to support you!


You'll get access to the

Private Authentic Brand Community

- filled with other inspiring humans who are building their own brands. It's the ultimate place to network, ask questions and collaborate.
Your Instructor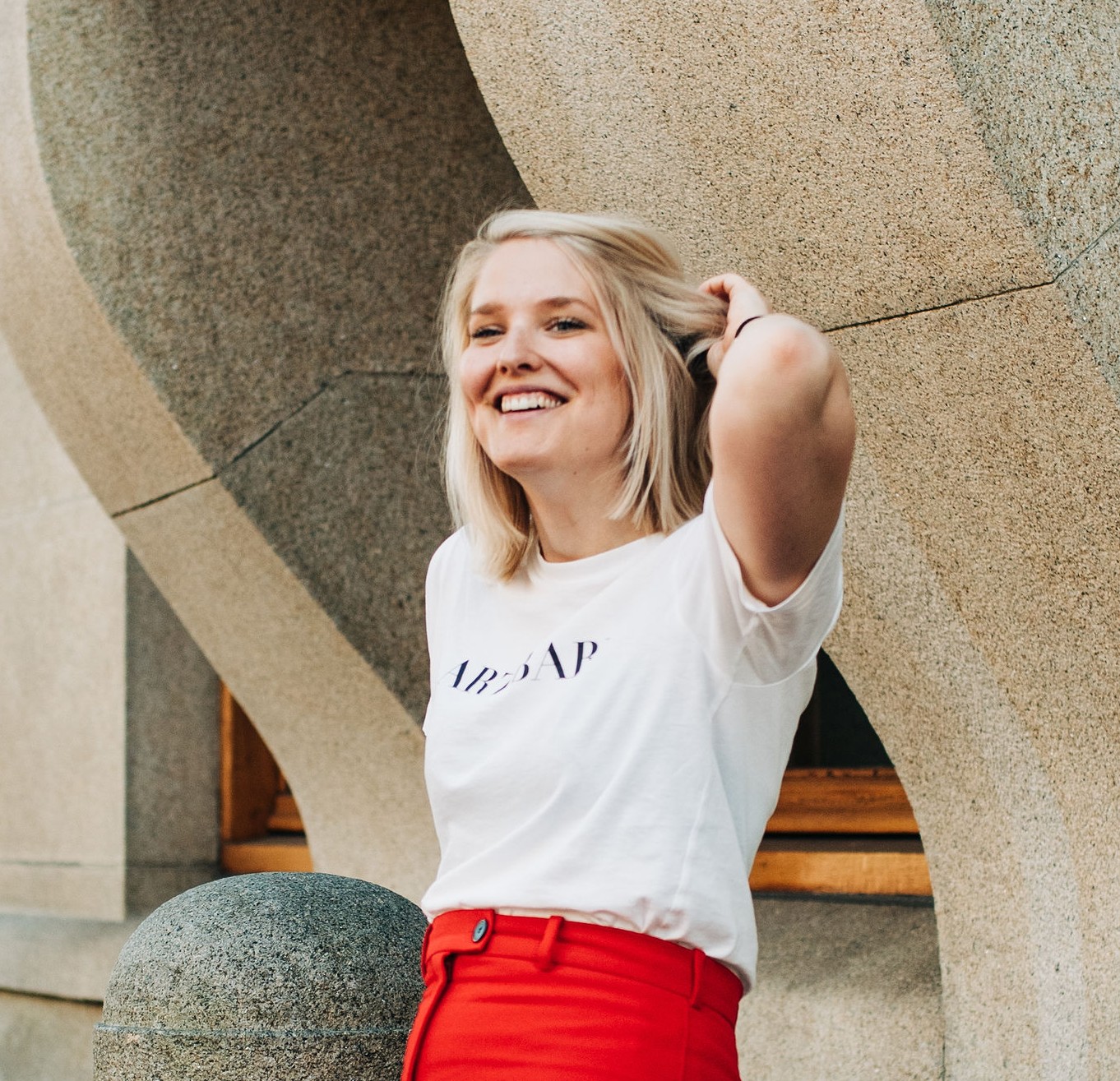 Hi there! I'm Joke De Swert. A social media expert and unshakeable optimist - on a mission to help you build the life and business you deserve. I'm a professional musician turned entrepreneur and digital marketeer. A girl with nothing but a pinch of creativity and a desire to tell stories, now consults some of the biggest brands in the world on how they should tell theirs. Within less than three months I grew my business to six-figures in revenue, all based on the belief that if you're authentically yourself and you never give up, you can never lose. Now, with almost ten years of business experience under my imaginary belt, I'm here to teach you how to reach your own level of success. Let's get going.

Who is the Authentic Brand Bootcamp for?


Whether you're just starting out or have been at it for a couple of years.
This bootcamp is for you if...
You're a creative (solo) entrepreneur and you're ready to bring your whole self to your branding - but you're a little overwhelmed with where to start.


You need help figuring out who your "ideal audience" is and want to learn how to reach them on social media- through organic and paid strategies.


You wish you knew how to translate your story into creative content people could connect with - without needing years of photoshop experience or having to invest in expensive software.


You want to create a brand and business that actually feels like you. But figuring all this stuff out on your own, makes you feel like throwing your computer out of the window.


You're ready to invest in yourself. You're willing to be coached, apply what you learn and see a massive shift happen in your business by the end of 2019.



This bootcamp isn't for you if...
You're just looking to make some money fast - without putting in the work. Although this bootcamp will totally teach you how to bring in the sales and build a genuine and profitable brand without wasting time - I grew my agency to six-figures in less than three months - this is not a get rich quick kinda deal. Building a business requires dedication, hard work and continuous learning. This bootcamp will only work for you, if you work for you.


You're already a social media advertising expert or a marketing guru. What are you even doing here? Get back to work! Just kidding, we love you. But yo, this bootcamp is probably not for you.
Frequently Asked Questions
When does the course start and finish?
The course starts on Sept. 23rd 2019 and ends Nov. 17th 2019. New content will be released each week and we'll have weekly live Q&A sessions. On top of that, during the course period, you'll get two 30 minute one-on-one coaching calls with me. All course content will remain available to you forever - so you can come back to it at anytime.
How long do I have access to the course?
How does lifetime access sound? After enrolling, you have unlimited access to this course for as long as you like - across any and all devices you own.